Bramber Brooks - New Auction Site & CMS
Case study
The team at Bramber Brooks were looking to recreate their old site but with a fresher, magazine-vibe and selling platform. With Auctions powered by the BidJS auction SAAS plugin, they wanted to immerse visitors in the detail and history of the specialist vehicles showcased. They required the new site to allow sellers to submit their cars to for sale easily, and allow buyers to browse and register interest from the curated collections.
We needed a website created for a new online auction and decided to use Juniper Studio, they are very friendly and professional and keep in contact throughout the entire design process. The finished product is high quality and easy to use. They keep you up to date with everything that's going on throughout the design and are very helpful after its finished too, if you have any questions regarding the site. I would definitely recommend them if you need a great website.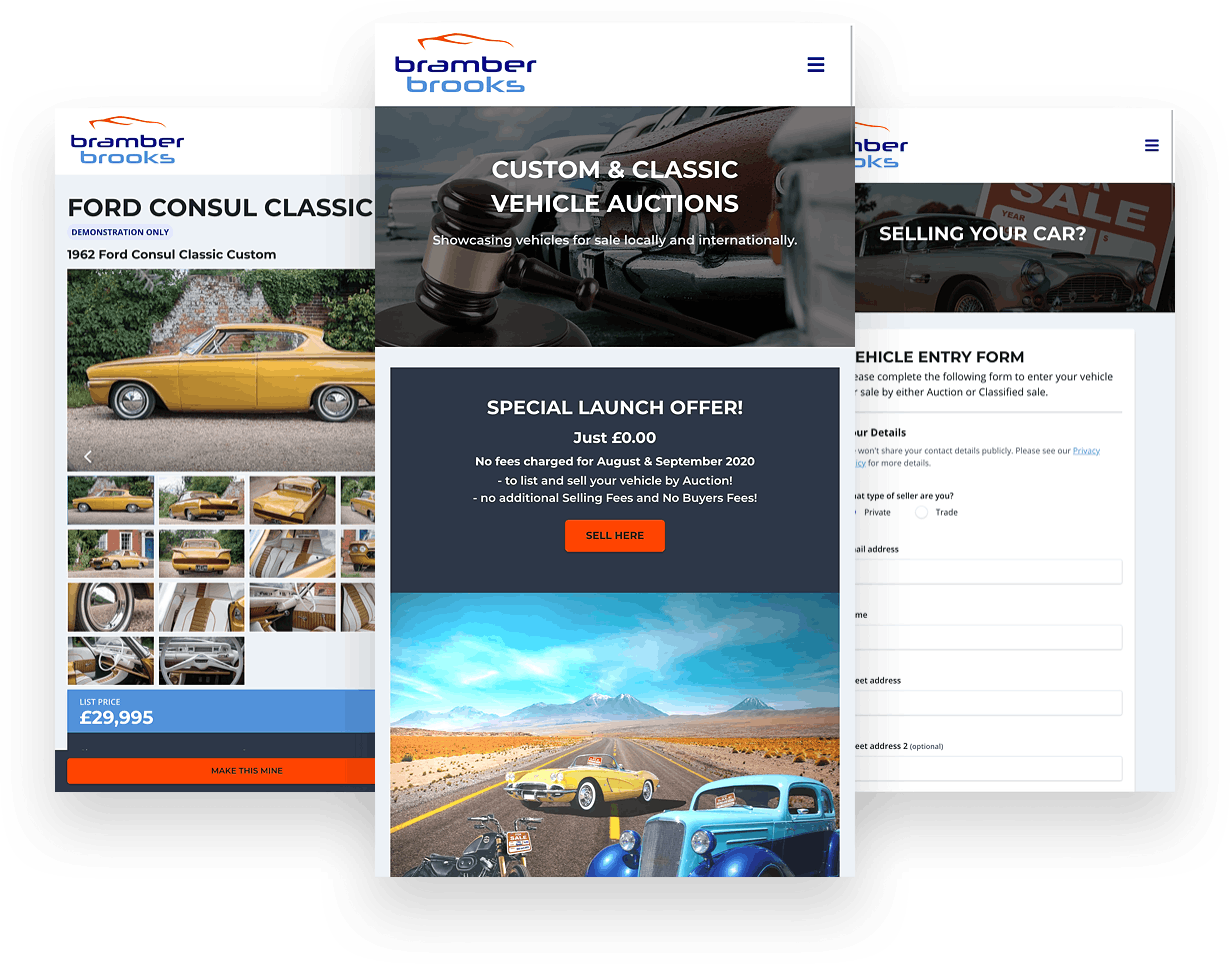 So what did we do
Working with Bramber Brooks, we created a project specification to work from;
Create the site and incorporate the BidJS auction plugin.
Set up Prismic CMS, and use custom templates. Doing this makes the process of page creation and content updates as simple as possible.
Ensure that the site was set up for success by implementing the best quality code for Great Performance, SEO, Accessibility and Best Practices.
Set up Selling Form; a large piece of development which looked to gather a large set of selling information. We stripped back and redesigned into a fluid, mobile-ready form with Stripe integration allowing different levels of service.
Add in Google Analytics (GA) to level up and adapt to their users' behaviour.
Create Branding - using the Logo as a base, we worked with Bramber Brooks to interpret their vision into code and a new set of guidelines.
We can help you create and scale your solution, or we can chat branding. It's in your hands.