Glaucoma UK
Case Study
Juniper was brought onboard to assist National charity Glaucoma UK with their WordPress site. There were some accessibility, security and technical issues that were hindering the content team in moving forward, and the aim of bring us onboard was to ensure that the tool enabled the team to generate content quickly and easily and that their users, some with varying levels of visual impairment, were free to access the content safely and without issue.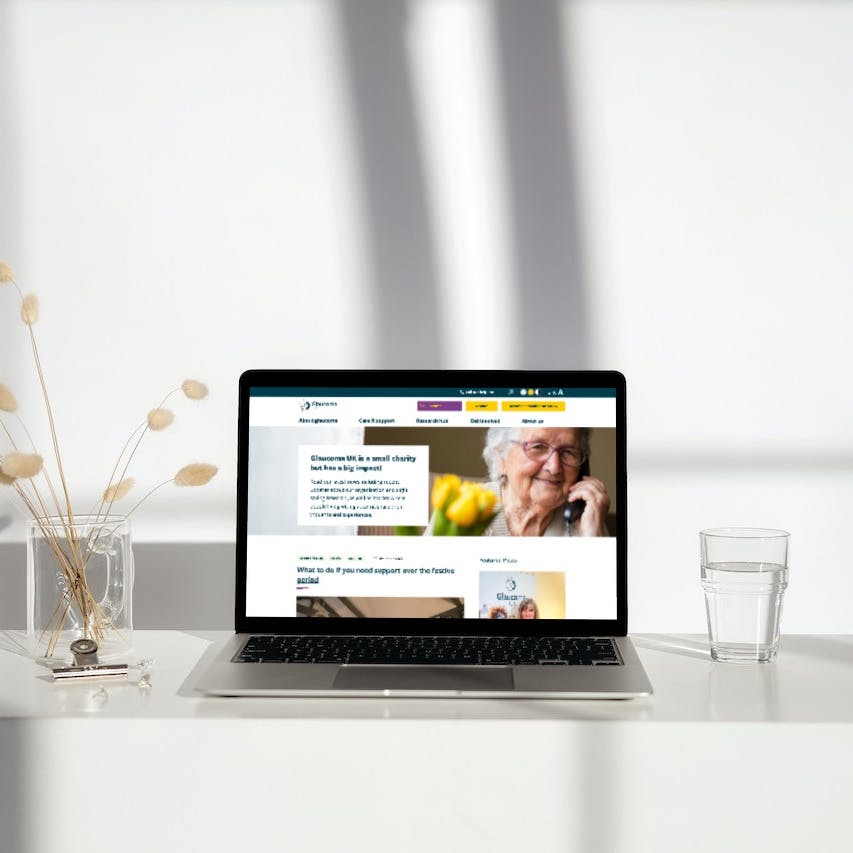 So what did we do
Initially we commenced with a full audit to identify issues with security, performance and accessibility. These were addressed as a priority. There were also some features and functionality that needed to be added in. Part of the audit included the plugins, which were either updated, replaced with more suitable options or removed.
It was also the perfect opportunity to migrate the platform to a more robust and secure hosting service; and we used Siteground. 
By the end of this first phase, glaucoma.uk had to conform to WCAG 2.0 AA standards.
The next phase, was to support the team in moving the site forward
Taking a collaborative approach
Anyone with a vested interest in the website was encouraged to actively contribute to its success during a 12-month roadmapping session. The goal would of which was to come away with a clear idea of the platforms journey. 
We use the Kanban method to prioritise and visualise our workflows.  Throughout the first phase and ongoing support and development we used Trello to create and communicate tasks.
Meeting weekly with key team members, we check in to discuss what's happened and what's coming up. Maintaining open communications between the teams is critical to our successful relationship.
Accessibility 
We made sure to be proactive with the aim to getting as close to or achieving AAA accessibility standards, and achieved this through some specific adjustments in certain areas.  We also presented ideas on improvements to make glaucoma.uk more intuitive, creating a world-class experience.
We'd highly recommend The Juniper Studio to anyone needing website support or design. The team feel like an extension of our internal department, they answer queries really quickly and we've found them to be incredibly transparent and reliable.