Supporting your BidJS setup
For over 3 years, we've been supporting Bidlogix clients who require technical support to get their BidJS auctions software setup, either integrating into existing platforms (like WordPress) or creation of new websites.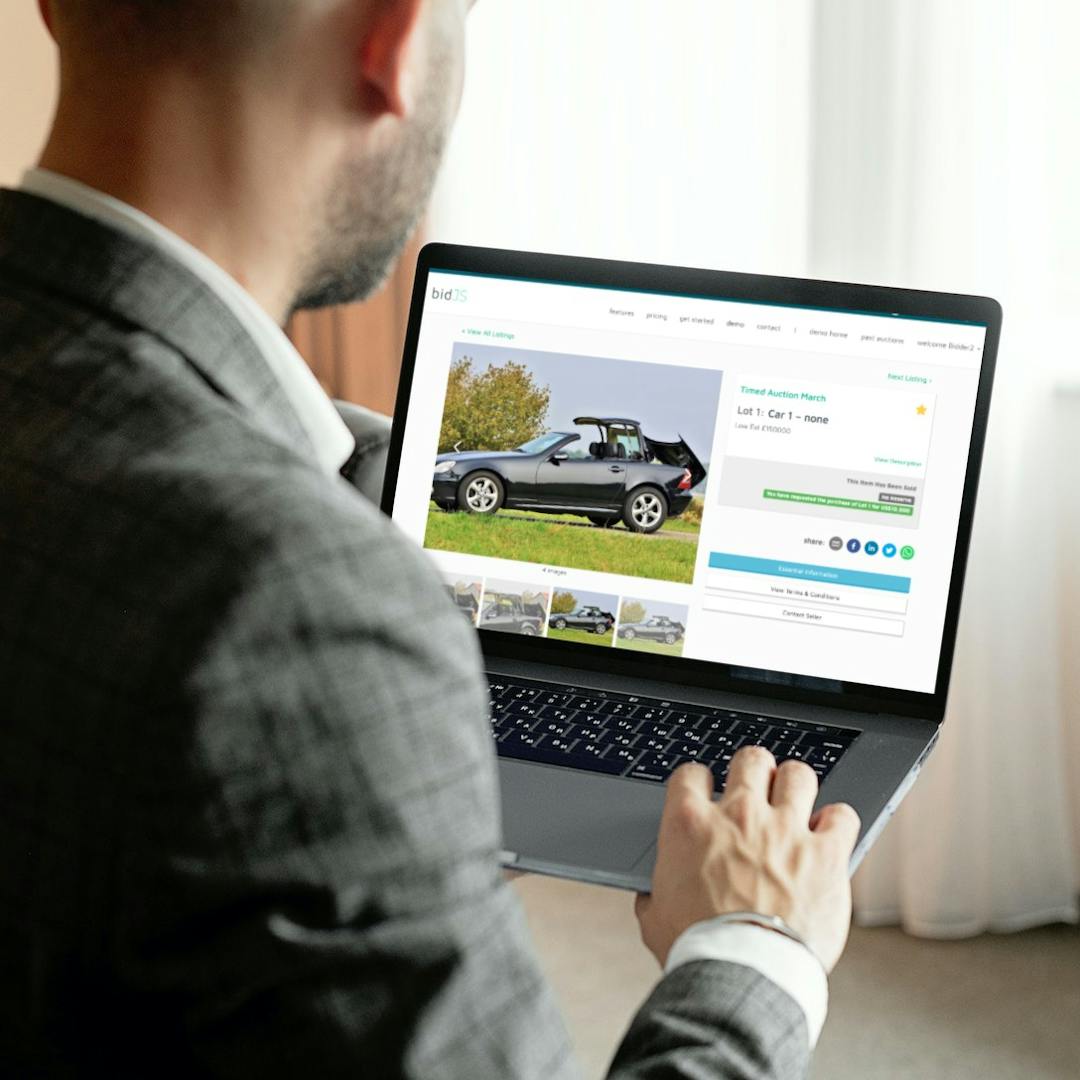 Install Options
For new projects, there are 2 options that we tend to find work well. Either of these, along with as much information provided upfront to us, will enable you to get the auctions up and running, as quickly as possible.
Option 1 - Single Page Starts from £700
A simple, 1-page auction site is the ideal option to get the auction out and running - usually used by clients who are looking to host their auction separately from an existing website or test the waters with a new project.  
Option 2 - Starter Site starts from £1,500
A 6-page website backed by a very simple content management system (Prismic).  Out-of-the-box this includes:
Homepage
Auction
About Us
Contact
Privacy Policy
Terms and Conditions
We provide these pages as well as training in your CMS to support you in building further pages and expanding your site content. This is the ideal option if you are looking for a complete website. We always test our sites to ensure that we can achieve the highest score possible in Performance, Accessibility, Best Practice & SEO.
Option 3 - Custom Build POA
Often there are sites that incorporate other features such as internationalisation, blogs, integrations with 3rd party APIs or other customisations. Whatever your needs, we work with you to define requirements to enable us to provide you with an accurate estimate.
Work across several countries? No problem.
We have a few ways to create multilingual sites to take your auctions to your clients, internationally. We're able to help determine if your site content can be auto-translated using services like Weglot, or be more curated by enabling you to provide your own translations.
Branding/Look & Feel
Each site is unique, and custom-built in-house based on our client's requirements. In the absence of any brand guidelines, we can base the design on some of the latest industry trends, along with influences from brands that you particularly like. 
We can also put you in touch with our trusted network of copywriters, designers, social media managers, animators and videographers, just let us know.
Once the site is live
Once the site is live we will monitor for bugs for 1 month before transferring assets to you. After that, we can either provide support on a retained or an Ad Hoc basis.
Annual Charges
Hosting: Our annual charges for hosting (including Carbon Offsetting) is £100pa however our monthly support packages include hosting. 
Domains: If required, we can also secure any domain names. Let us know what you are looking for and we can help ensure you have a relevant and catchy URL.